Accelerate production rates with our dedicated development teams.
Hire the best web and app developers to extend your tech teams and drive more powerful yet cost-effective results.
Accelerate production rates with our dedicated development teams from Ukraine.
Hire the best web and app developers to extend your tech teams and drive more powerful yet cost-effective results.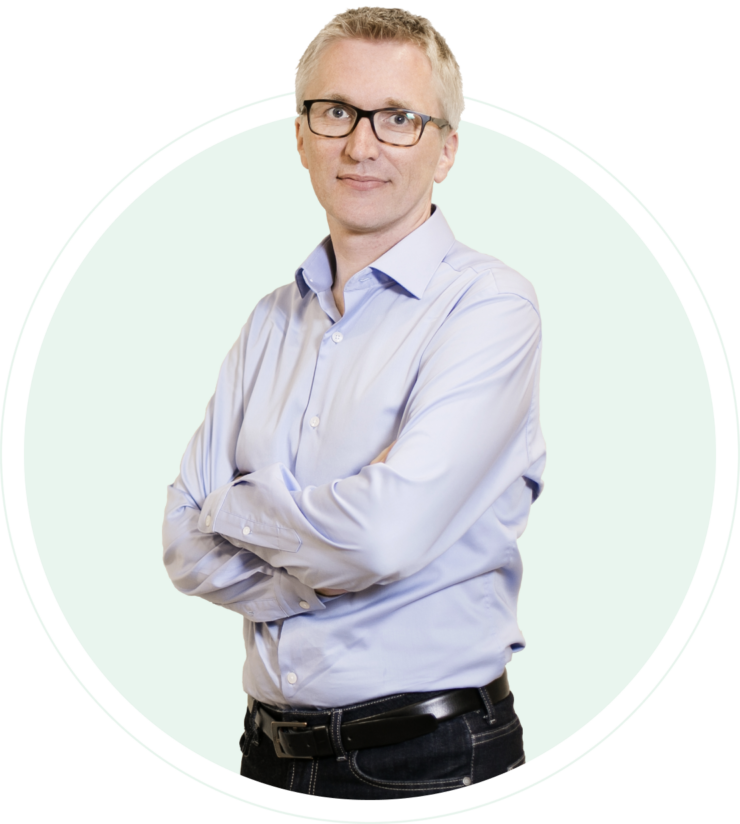 Founded back in 2006 by a Norwegian software developer Øystein Skjesol, our focus has always been on delivering the best talents from Ukraine to Scandinavian businesses.
With .NET framework and PHP as our main tech stack, our engineers can boast of a solid background in building solutions of different complexity from simple profile websites to high-load search engines and crm systems.
.NET is a software framework and ecosystem developed and supported by Microsoft. Due to its strong reputation and such attributes as scalability, cross-platform design, ecosystem uniformity, and a wide toolset for enterprise products, it is widely used for building complex systems and demanding apps.
.NET best suits the businesses that look for a wide range of features like web-based services, desktop software, and cloud infrastructure support.
Hire .NET programmers
Known for being extremely flexible, performant and cost-effective, PHP is a server-side programming language that is widely used for the development of different kinds of web applications.
It is a great choice for building stable and affordable ecommerce solutions, content-based websites, social networks and CRM systems.
Hire PHP app developers
Used by around 35% of the world's top 10 million websites, WordPress is one of the most popular content management systems up to date.
Featuring thousands of ready-made and customizable themes and plugins, as well as being completely free and outsource, WordPress allows to create SEO-friendly, secure and robust websites for different purposes.
WordPress web development is a great option for creating relatively simple products and content-based websites, as well as for projects with limited budgets and timeframes.
Hire WordPress developers
Making your success simple
Here at Caddiesoft we've been providing outsourcing services for years, and during that time we managed to develop an effective formula that streamlines the whole management and communication process, allowing our customers to focus on their main business activities.
There are just a few simple steps, and your dedicated team is ready to work on the project
Once you reach out to us, we contact you and elicit all the information required to understand your needs and expectations, and outline the terms of our future collaboration.
We then handpick the best developers specific to your requirements, and forward our offer for your consideration.
This is where you can interview our developers and make a corresponding decision.
If a decision is made, we sign a contract with you.
Initially we coordinate and supervise the whole process of cooperation between our developers and your team to make sure everything works right.
Later on we usually delegate all the management responsibilities to you, with only organizational and bureaucratic issues on our side.
We still may involve our management in the process if such a need arises.
Why companies choose working with us
When you delegate us to find engineers for your projects, you get a number of obvious advantages over hiring freelance developers.
With Caddiesoft, you choose a Norwegian company with 16 years in the market and a strong portfolio of clients. When we sign a contract, our managers supervise the whole collaboration process between your business and our developers.
That means you reduce to zero any risks and contingencies that might arise when working with freelancers.
Since all our software engineers work at our development centre, we handle all the organizational, management and bookkeeping issues, from employment and salaries to paying taxes.
This model allows you to allocate all your time to business-related activities and focus entirely on the project.
HERE ARE SOME FACTS ABOUT US
Norwegian project management and customer care
Top-notch expertise of our software developers
We know all the peculiarities of the local laws, economy and business culture
80% of us are senior engineers
Each of us has Master's degree
Our main office is in Norway
Most of us are full-stack developers
We are flexible and scale easily to fit exactly your needs and requirements
Our work is organized and managed at the
development centres in Norway and Ukraine
We encourage direct communications between customers and engineers
We have a deep understanding of software engineering and OOP/OOD
Our Team in Norway
Vladislav Kuznetsov
Backend .NET developer
CV
Stanislav Kostjuk
Full-stack PHP software developer
Tetiana Belik
Frontend developer
CV
Nina Kuznetsova
UI/UX Designer
CV
Louis Erdmann
Full-stack .NET software developer
Our Team in Ukraine
Lucy Bihun
Administrative officer
Artyom Skosar
Full-stack .NET software developer
Ivan Efimov
Full-stack .NET software developer
Valeriy Baditsa
Full-stack .NET developer
Olga Klimenko
Full-stack .NET software developer
Grigoriy Filimonov
Full-stack PHP software developer
Vladimir Boiko
Full-stack PHP software developer
Arthur Lehusha
WordPress developer
Matthew Kondratev
System administrator
Dmitriy Ivanenko
Senior UI/UX Designer
Successful collaborations
Here are some examples of our long-term dedicated team projects
Osint Analytics
FULL-STACK WEB DEVELOPMENT | REMOTE TEAM
Osint Analytics is a Norwegian-based big data analytics company that serves businesses with their custom data mining and analysis solution.
They partnered with us to extend their existing tech team with our full-stack developers to build and support Tilskuddsportalen database, as well as Osint Analytics' own site.
Bisnode Norge
FULL-STACK WEB DEVELOPMENT | REMOTE TEAM
Bisnode Norge was a Norwegian branch of a big data analytics company Bisnode, offering businesses their Smart Data solutions. The project was a great example of how a well-established enterprise could benefit from the outstaffing services we provide.
Parklink
IOS & ANDROID DEVELOPMENT | REMOTE TEAM
Bember AS wanted a parking app with integrated loyalty features that would qualify users for free parking and reduced rates in certain areas.
We created a product that allows drivers to enjoy all these benefits and park in a cost-effective and convenient way.
Tell us about your project
Let us know what your project is about, and we will contact you to discuss requirements and other details.